Acetox (1985) Ltd. is an independent Air Liquide Distributor servicing the North West region of New Brunswick. We specialize in providing customized solutions to the industrial sector. We offer a complete line of gases and have a wide range of equipment to the industrial sector, including safety, welding, and industrial supplies. Our rental department complements your needs.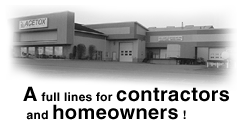 Established in 1973, Acetox`s main location is located in Grand Falls New Brunswick. We currently combine the resources and expertise of nine full time employees.
We strive to meet our customers satisfaction by innovative solutions.